Latest Issue
Kotlin Weekly #-278!
Dokka Is In Beta – Try It Now and Share Your Feedback! (blog.jetbrains.com) Dokka, the documentation engine for Kotlin, has reached Beta. Now it is closer to reach a stable status, but before that JetBrains is looking for feedback.
KMM Plugin for Android Studio 0.3.0 Released (blog.jetbrains.com) The KMM Plugin for Android Studio 0.3.0 has been recently released. It comes with new features and improvements that simplify the creation of new KMM projects, and improves the process of developing iOS applications based on Kotlin Multiplatform Mobile.
[SPONSORED] The Only Way to Solve ANRs That Works (go.embrace.io) Join this webinar to learn the best way to solve the ANRs that are hurting your business. By finding patterns across ANRs with stack trace flame graphs, mobile teams have better visibility into the root cause and can better prioritize the ANRs with the largest business impact.
Eliminate obsolete object references (kt.academy) You probably knew that we should not keep a reference to an object that is not useful anymore. This excerpt from Effective Kotlin ellaborates on this topic.
KMP vs Flutter vs React Native (icerock.medium.com) There is a wide range of options in cross-platform nowadays, among them Flutter, React Native, and, of course, Kotlin Multiplatform Mobile. The folks at IceRock theoretize about which one we should use.
Hot and cold data sources (kt.academy) This article from Kt. Academy analyses hot and cold streams, what are their features and how to use them.
It has never been easier to understand how to write Unit Tests on Android (blog.kotlin-academy.com) Begum Yazici has written an article explaining what are Unit tests, why should we write them, how to write them (and how to do everything in Kotlin).
Teaching Introductory Computer Science in Kotlin (www.youtube.com) Geoffrey Challen speaks about his experience teaching Kotlin in Computer Science at the University of Illinois.
The Dangers of Jetpack Compose | Gabor Varadi (www.youtube.com) Gabor Varadi speaks with Florian Walther about Compose, Kotlin, Android and more.
Senior Software Engineer, Android at Capital One (capitalone.wd1.myworkdayjobs.com) We are a Bank/FinTech that reaches tens of millions of consumers every day. We're mobile first and have 200+ native mobile devs. We use Kotlin and Coroutines to build our app with the latest and greatest from Google. Our app is always in the top 10 Finance apps. We're looking to hire 40+ more devs & managers, FULLY REMOTE, in the USA!
Runtastic is looking for (Senior) Android Engineers (www.runtastic.com) Do you want to make a positive impact on people's lives? Then Runtastic is the right place for you! We help millions of users live healthier via our adidas Running and adidas Training apps, and we are looking for (Senior) Android Engineers who are passionate and want to change the world with code. Let's make the world a better place!
Kotlin KODERS 2021: December 1rst & 2nd in Paris (kotlin-koders.eu) A conference for all things Kotlin with expert speakers from all over Europe. Join the community for 1 day of workshop and 1 day of conference, engage with experts & members of the Kotlin Team, and discover the Future of our favourite technology!
Contribute
We rely on sponsors to offer quality content every Sunday. If you would like to submit a sponsored link contact us!.
If you want to submit an article for the next issue, please do also drop us an email.
Thanks to JetBrains for their support!
Submit
Suggest a link for an upcoming Kotlin Weekly
What people think about us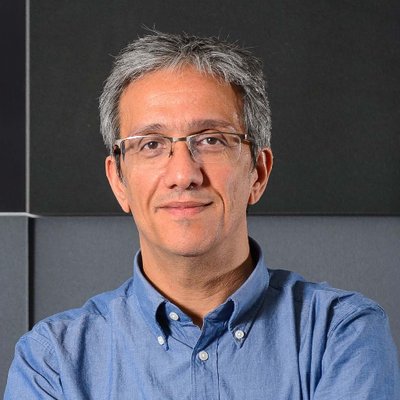 "Kotlin Weekly has established itself as one of the main references of what's going on in the Kotlin world."
Hadi Hariri
Head of Developer Advocacy, JetBrains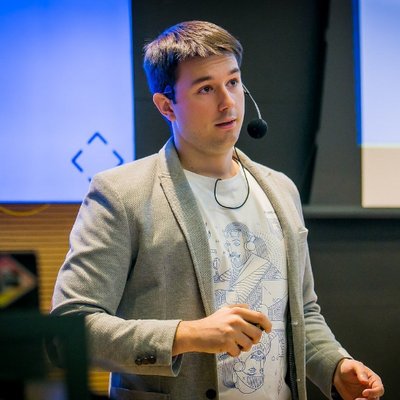 "If you have time for only a single source of information about Kotlin, Kotlin Weekly is a great choice. It is reliable, informative and fair"
Marcin Moskala
Founder of Kt.Academy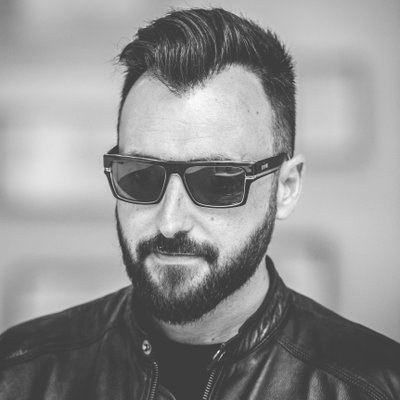 "Kotlin Weekly is a comprehensive newsletter that helps me stay up to date with the most notable and recent developments in Kotlin libraries and new community initiatives."
Raul Raja
CTO 47degrees
Sponsor us
Kotlin Weekly is a weekly newsletter distributed currently to 22.907 developers worldwide. We offer sponsorships to be included in our mailing list. There is only one sponsored ad per issue, so you don't have to compete with others for attention. We are very transparent on how the Kotlin Weekly operates. We also offer, at the end of the newsletter, the option to include a job ad. If you are interested, drop us a message and let us know what you want.